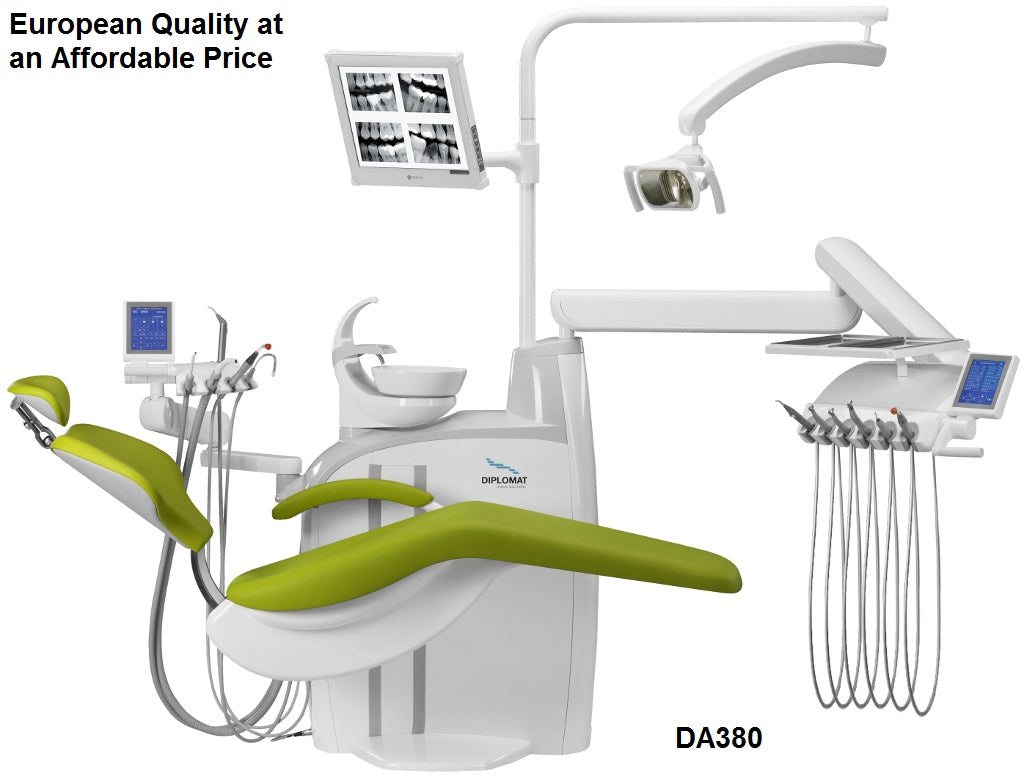 NEXT
PREV
Zoom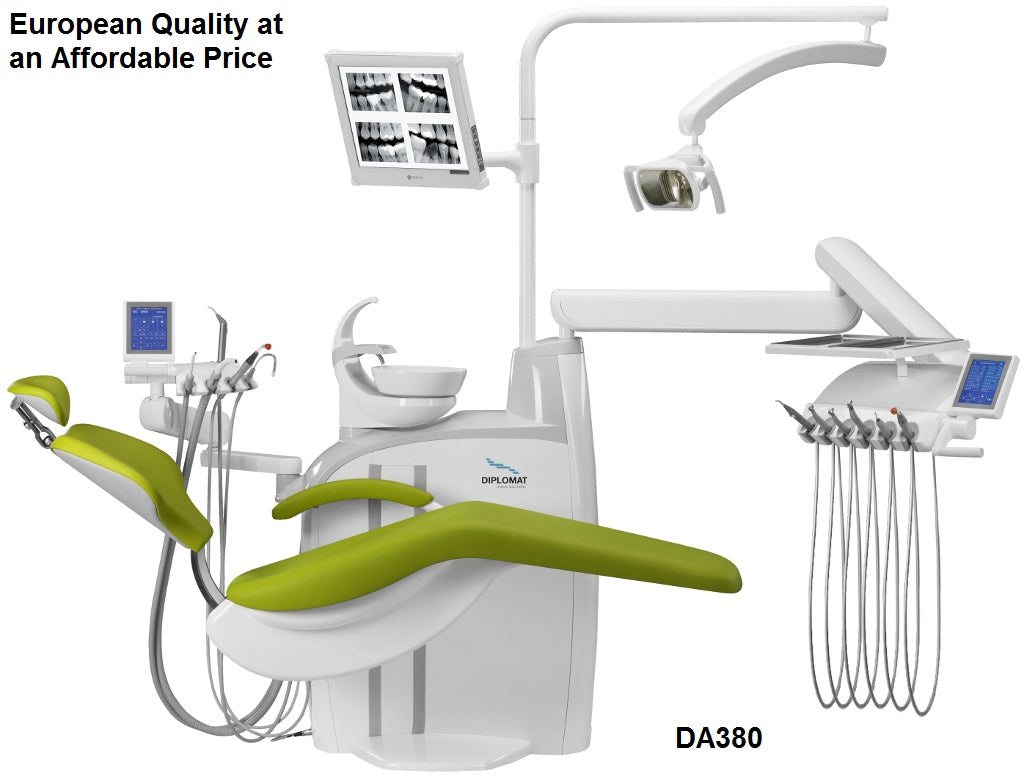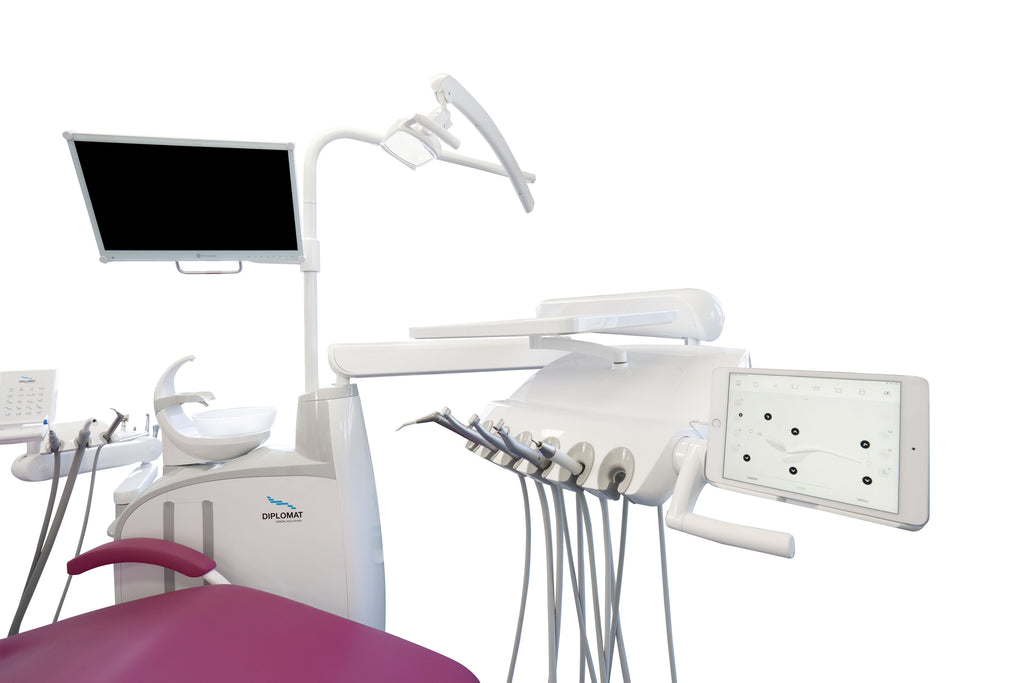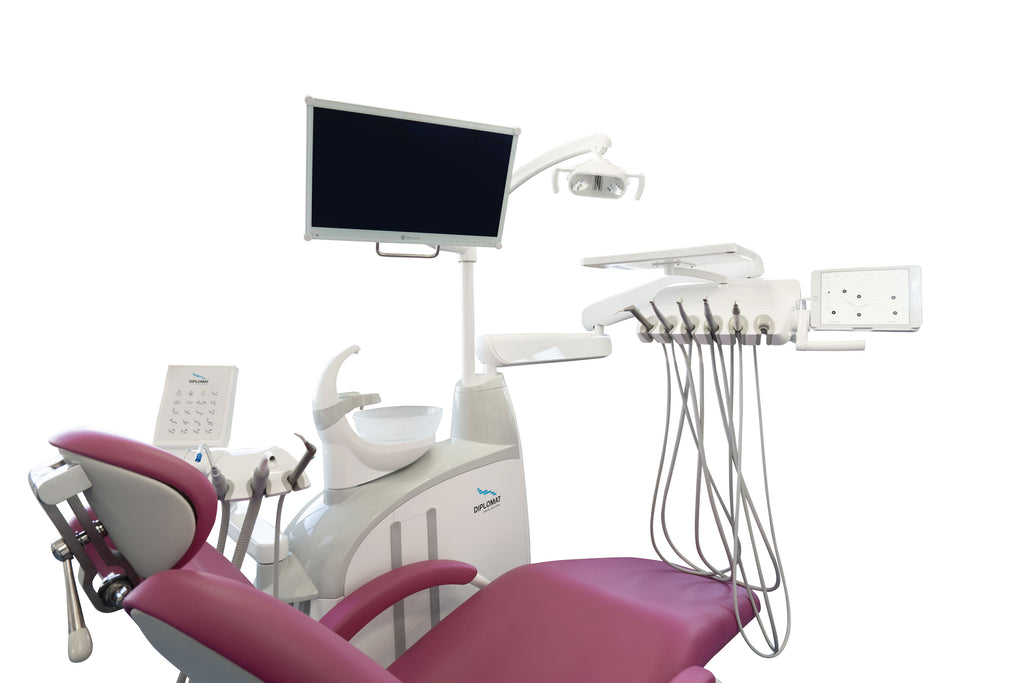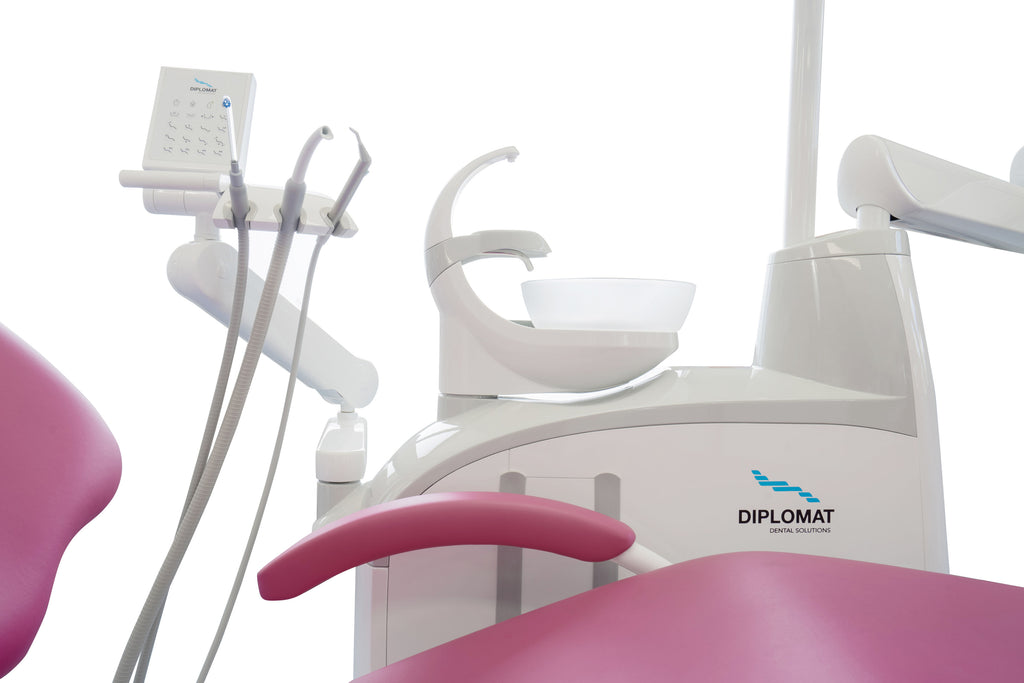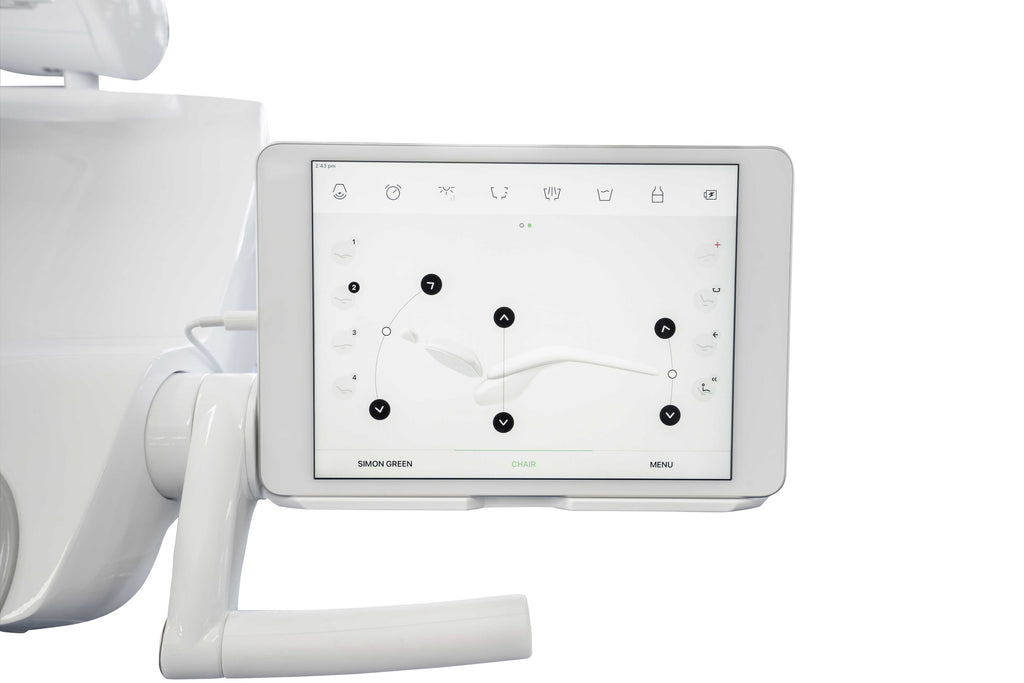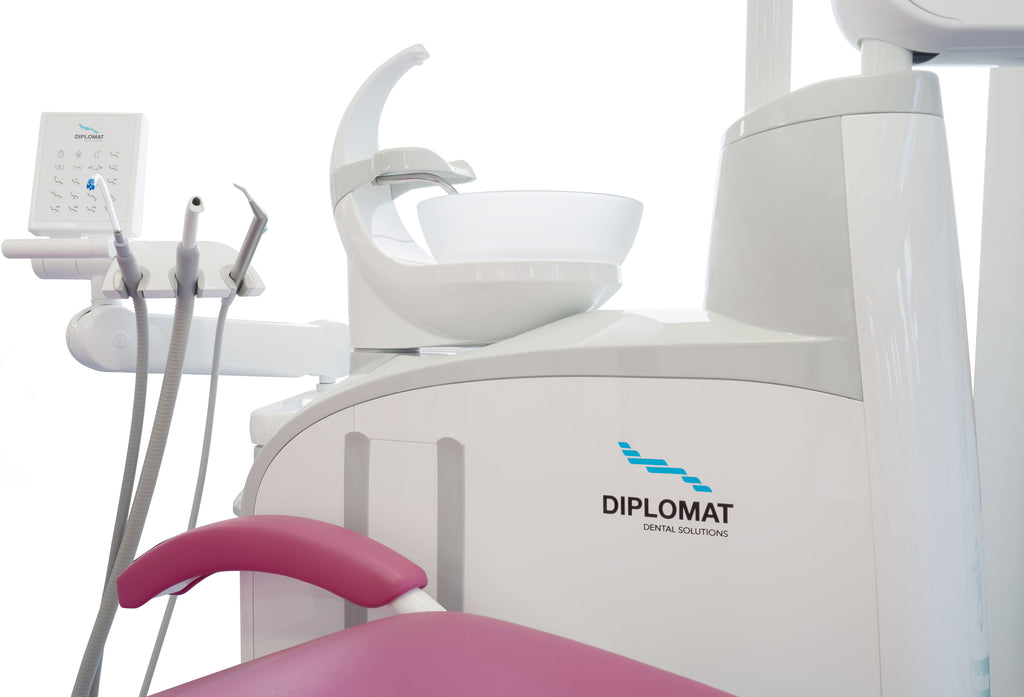 Diplomat Adept DA380 Dental Chair
Easy to set up. Comes with detailed user and service manuals or you can contact our technical support team at anytime for additional support over the phone on 03-93316796
Diplomat Adept DA380, European Quality at an Affordable Price.
Maximum Comfort, Outstanding Ergonomics and Technical Characteristics
Diplomat Dental Units allows you to provide your patients with the utmost exclusive care –during preventive examination or a difficult dental intervention. Diplomat's advanced technical scope combined with refined ergonomic design and comfort will ensure your dental practice is steps ahead of common dental surgeries.
Become a part of evolution and offer your patients the care of future.
The DA 380 is a six instrument position stationary dental units. Assistant's element can be configured with five handpieces. The arm of the dentist element with an integrated electro-pneumatic brake enables easy and smooth repositioning. The arm is available in a standard or shorten variant. The touch screen display with intuitive menu structure allows effortless navigation, control and adjustment of handpieces and units parameters. The LCD touch screen can be installed on both the dentist's and assistant's element.
Headrest with 3D Ball Joint
Stainless steel headrest with 3D ball joint enabling 3-axis positioning for unparalleled comfort, even with the most complex dental treatments
Trendelenburg Position
With the "Cradle-Move" positioning and optimum ergonomic design the patients comfort can be reached within seconds. The DA380, is also equipped with the possibility of placing the dental chair in the Trendelenburg position
Wireless Foot Controllers
Flexibility and easy control over the dental unit is crucial for you and your patient's comfort and well-being. Diplomat's foot controllers come in either a NOK or UNO design and  are available both as a wired and wireless unit.
Features and Benefits, DA380
- Traditional DA380 Delivery System, equipped with up to 6 instruments with lights
- Possibility to program up to 10 customized handpiece settings, into the unit (two sets of programs)
- Touch screen LCD display enables easy navigation and control of all functions for both the unit and the chair. It also allows control adjustment of handpieces and the units parameters.
- Removable sterilisable dentist tray and adjustment handle cover
- Electronically controlled instrument water Regulation, independent for each instrument
- Electronic cooling water amount adjustment system
- Integrated x-ray viewer on dentist panel
- Spittoon block-mounted dental chair, integrated actuation mechanisms enabling vertical chair movement, smooth backrest movement and Trendelenburg
- Compact design, easy maintenance, compatible with variety of handpieces for wide range applications
- Controlling chair motion from both the dentist and assistants' control panels
- Dentist's flex-arm with electro-pneumatic
- Spittoon block features rotary removable bowl
- 5 position assistants' element + 1 instrument (intraoral camera)
- Upholstery, spittoon bowl and other components are available in a variety of colours to reflect a personal style
- Spittoon block compatible with dry suction system; Cattani or wet suction system; Durr
-Electronic light on/off and light intensity controller
- Programmable dental chair with 8 positions for 2 dentists