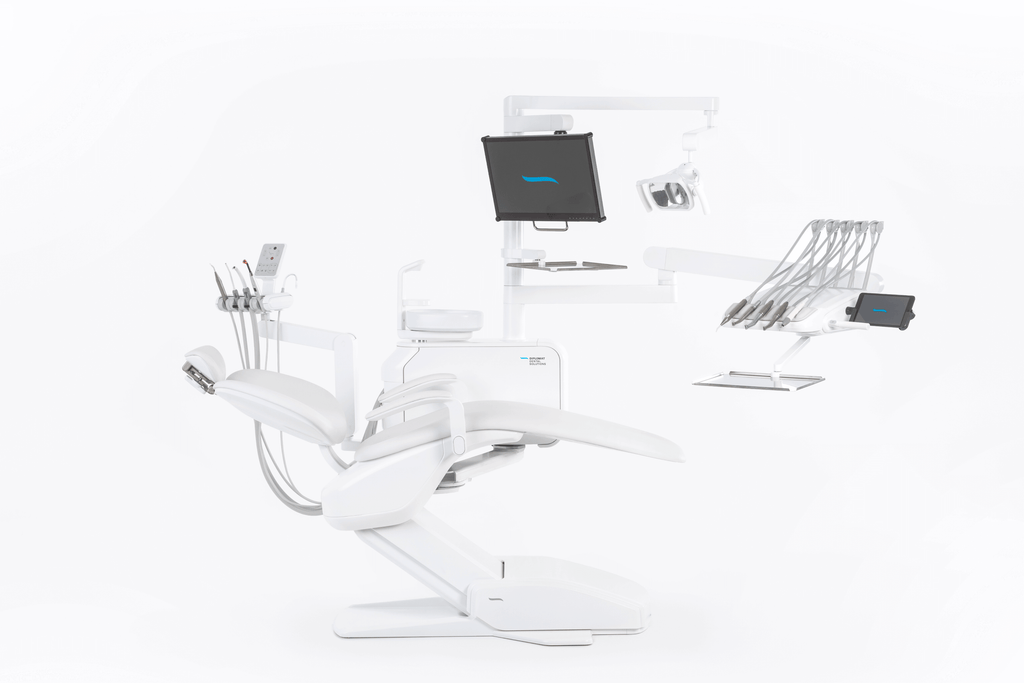 NEXT
PREV
Zoom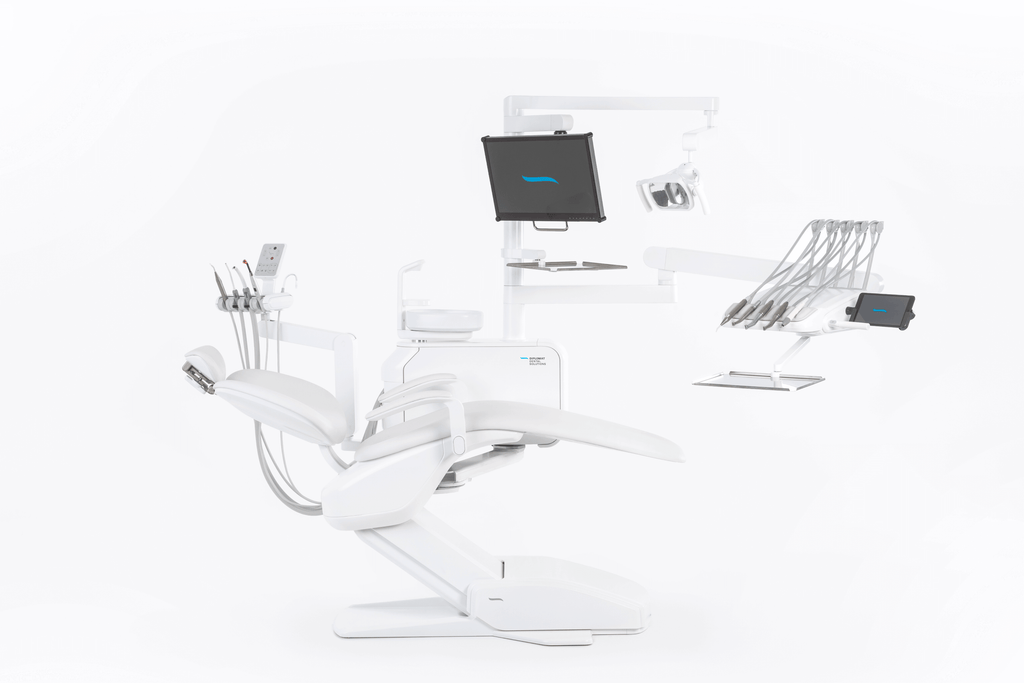 Diplomat Model Pro Dental Chair
Easy to set up. Comes with detailed user and service manuals or you can contact our technical support team at anytime for additional support over the phone on 03-93316796
Ergonomic design for optimal patient positioning.
Model Pro inspires with incredibly advanced ergonomic features
Model Pro inspires with incredibly advanced ergonomic features. The synchronized chair movement of the seat and backrest, for example, allows patient to feel relaxed during the whole treatment. It also ensures optimal work positions. Dentist`s and assistant`s element including tray tables are always in the right position to reach any instrument for a comfortable work experience. 3-D-headrest with manual or pneumatic adjustment, articulated and foldable armrests, multifunctional, programable foot controller: Welcome to the ergonomic world of Diplomat Dental.
Convertibility is the surname of Model PRO.
You can convert from left to the right in a few seconds. Easy, fast, without any tools or additional parts. Suitable for right- and left-handed users.
Modern Master Piece.
Symmetrical design, advanced and practical features.
For the patients comfort and an efficient treatment, Model Pro unit includes movable bowl with optimal rotation within 120 degrees to the patient and out. The bowl rotation, cup filling and bowl rinsing can be easily controlled through tablet interface. In addition, the cup holder can include 2 sensors, which indicate cup presence and water level. The water bottle system in size of 1,3L is integral part of each unit as standard. Central water supply switch can be installed upon request as well. Removable bowl with smooth surface is easy to clean and disinfect.
Upgrade your dental unit. Downgrade your stress level.
Don't worry about your external devices. Just connect them.
For external or table top devices, Model PRO can be equipped with quick connectors for water, air and power socket. This smart technology allows easy connection to any external device – and focusing on treatment.