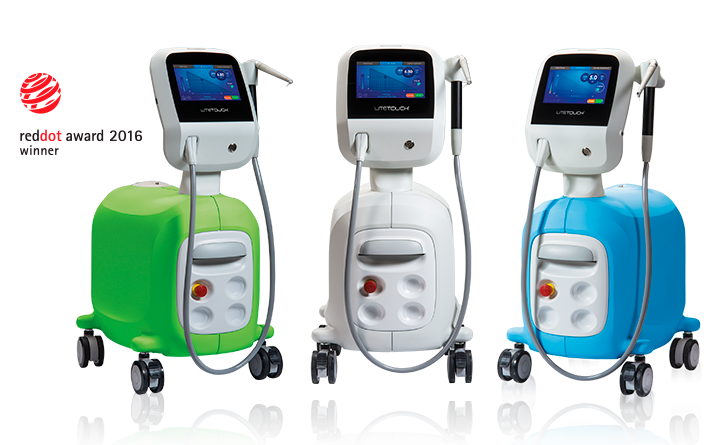 NEXT
PREV
Zoom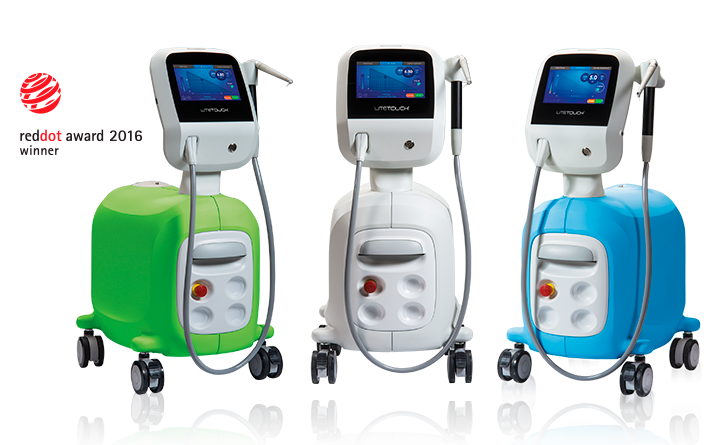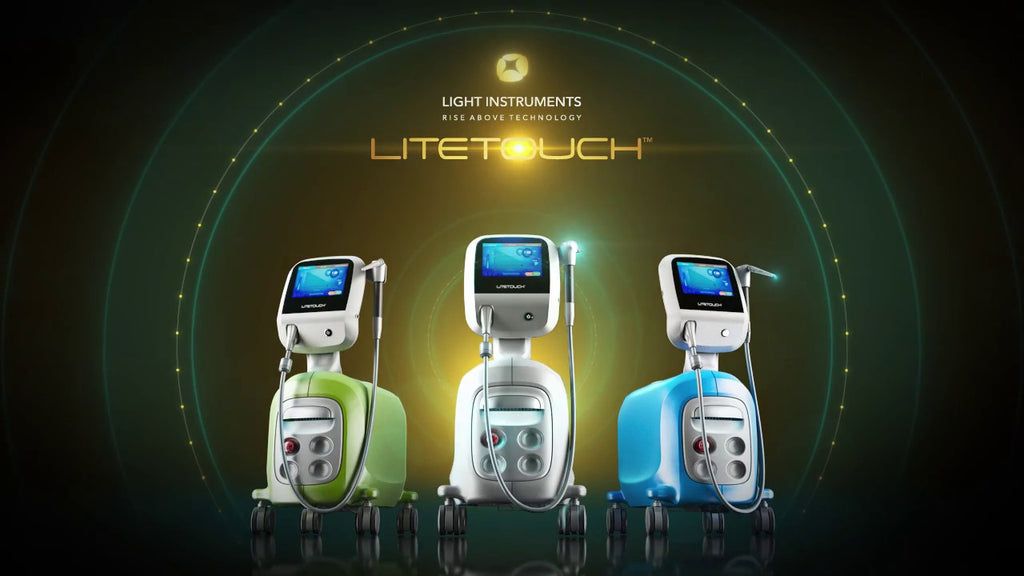 Easy to set up. Comes with detailed user and service manuals or you can contact our technical support team at anytime for additional support over the phone on 03-93316796
Introducing LiteTouch™ - New Dentistry Technology

The pioneering LiteTouch™ Er:YAG dental laser system from Light Instruments Ltd. is completely changing the face of dentistry worldwide, making good oral health more convenient for patients and dentists alike. 

LiteTouch™ is an intuitive, user-friendly microsurgical instrument that provides optimal precision alongside unbeatable versatility and ease of movement. With outstanding ablative and sub-ablative capabilities, alongside bactericidal effects, LiteTouch™ uses light energy to precisely sculpt dental tissues, enabling a minimally-invasive surgical approach.

Thousands of cases worldwide have already proven the precision and efficacy of LiteTouch™ dental lasers, with improved treatment results and increased patient satisfaction across the board.

This is why the groundbreaking Israeli-made LiteTouch™ dental laser is becoming a "must" for every dental clinic. Now patients everywhere can receive excellent dental care with revolutionary treatment comfort, while dentists enjoy the better performance enabled by this state-of-the-art dental laser technology.
LiteTouch™ - Laser-in-Handpiece

LiteTouch™ is the world's smallest Erbium YAG dental laser for both soft and hard tissue dental treatments. The unique "Laser-in-Handpiece" technology houses the entire laser mechanism within a small chamber (12cm long by 2.5cm diameter), creating direct energy delivery. This innovative solution minimizes energy loss and mimics the feel of the turbine drill, yet incorporates the laser's unique benefits.
Soft & Hard Oral Tissues

LiteTouch™ is an Er:YAG dental laser, the least invasive new dentistry technology laser wavelength, with massive absorption by water and hydroxyapatite. It can therefore be used on hard and soft tissues for ablation, cutting and decontamination with excellent efficiency. LiteTouch™ is safe and limits collateral thermal effects. It vaporizes oral tissues with a micro-ablation mechanism, maintains tissue integrity and vascularization, and has bactericidal effects on microbial biofilms as well as the ability to interrupt quorum sensing.
LiteTouch™ Laser-in-Handpiece – The Handy Laser

A uniquely small dental laser, the LiteTouch™ handpiece is fiber-free and the most ergonomic in the world, enabling unlimited movement and easier access to all areas in the oral cavity. The laser energy is swiftly delivered to the tissue, providing supreme cutting power and precise incisions. As a result, it requires only a very short learning curve. Equipped with the LiteTouch™ dental laser machine, dentists can perform laser soft tissue and hard tissue procedures with full, free expression of their dental excellence and expertise.
LiteTouch™ - User-Friendly Design

The new LiteTouch™ model is remarkably compact, portable, and lightweight. Featuring a modern design that won the 2016 Red Dot award, it is available in a variety of colors with visible illumination, contributing to the clinic's welcoming atmosphere. LiteTouch™ seamlessly integrates with any dental practice, with robust, streamlined hardware that takes up less space in busy surroundings. The result is a more pleasant, appealing atmosphere for both patients and practitioners.
LiteTouch™ - Wide Range of Tips

A wide variety of tips can be used with the LiteTouch™, with diameters ranging from 200 to 1300 microns and several options of tip lengths, facilitating access to different areas in the mouth. The laser ablated tissue surface (spot size) corresponds to the tip's diameter. Each tip diameter is suitable for different dental tissues and procedures. The wide range of tips allows LiteTouch™ application in almost all types of dental surgery and other procedures in a minimally invasive way.
LiteTouch™ - Easy to Operate

LiteTouch™, a new dentistry technology features a friendly, intuitive user interface with a touchscreen that is simple to use during procedures, with no need for complicated calculations. The software includes adjustable pre-sets as well as comprehensive status updates. The device features an easily-accessible front socket for the applicator cord, an applicator cradle with two adjustable positions, and a waterproof foot pedal. The various exchangeable handpieces can be easily sterilized using standard autoclave processes.

Simple. Fast. Easy operation

Friendly and intuitive user interface. Easy and comfortable operation offering both: Presets & Manual settings. Also including an On-screen Water/No Water indication.


Manual Parameter Settings

Number keys (per tissue mode)
Simple, user-friendly parameter adjustments for
- Energy (20-700 mJ)
- Repetition rate (10-50 Hz)
- Spray Water level (1-8)buttons
Manual Parameter Settings

Intuitive "triangle" graphic interface (per tissue mode) 
Simple, user-friendly parameter adjustments for:
- Energy (20-700 mJ)
- Repetition rate (10-50 Hz)
- Spray Water level (1-8)buttons
Adjustable Presets – Predefined Parameters
- Predefined settings in accordance with recommended selected procedures (per tissue mode)
- No need for complex calculations
- Presets can be modified and saved by the user
- Select via the preferred format: numerical options / list / bubbles