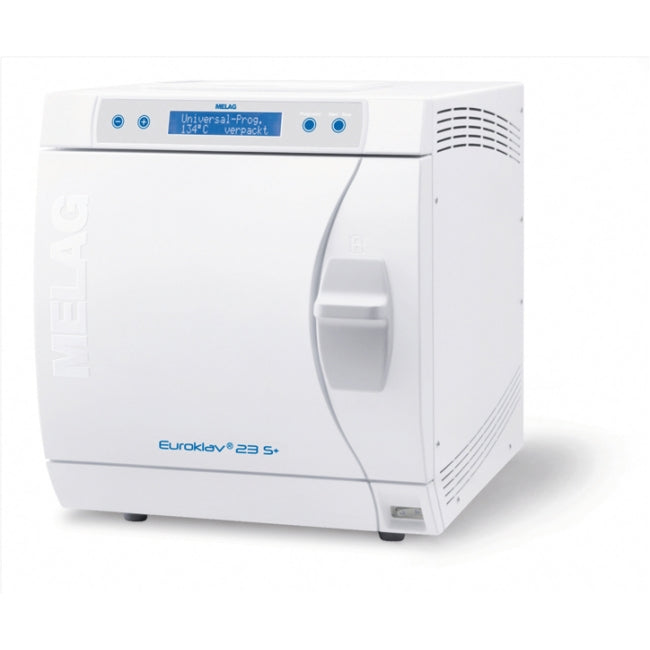 NEXT
PREV
Zoom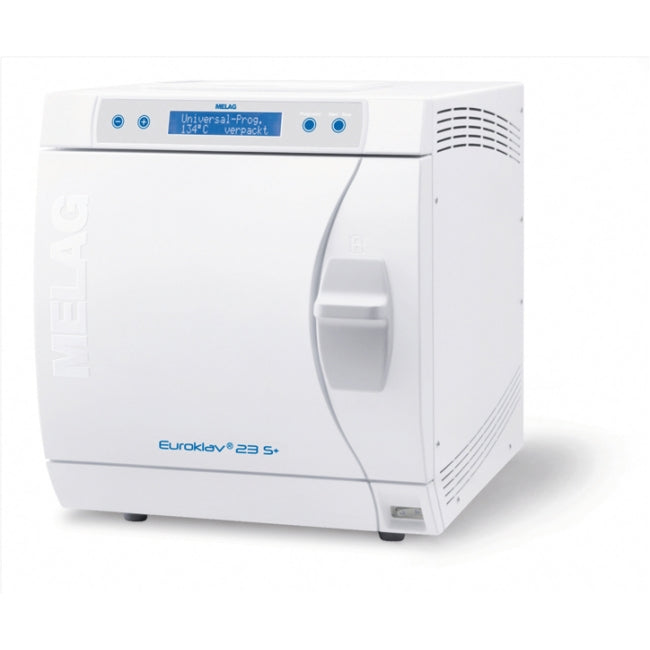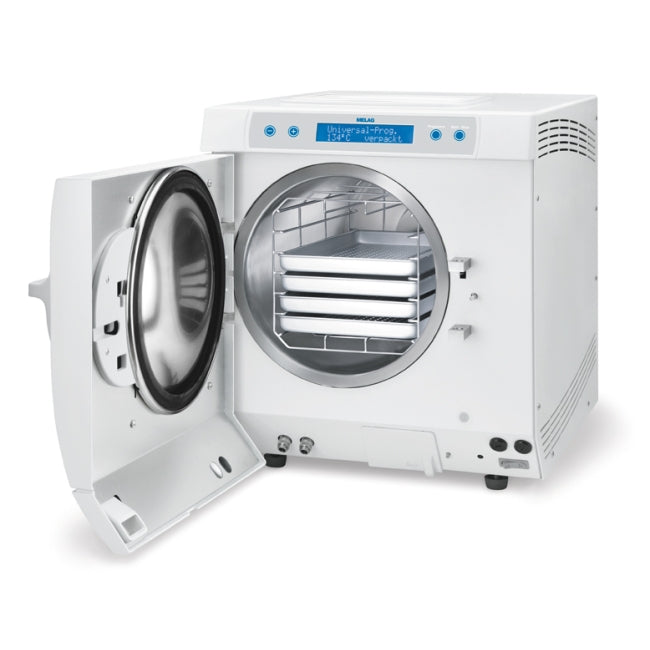 MELAG Euroklav 23 VS+ autoclave
Easy to set up. Comes with detailed user and service manuals or you can contact our technical support team at anytime for additional support over the phone on 03-93316796
The S-Class Autoclave
The Melag 23S S Class autoclaves offer fours sterilisation programs. The air is removed through a fractionated gravity system.
4 sterilising programs
Automatic drying cycle
Comes with 4 trays
Stainless steel chamber ' easy to clean
Pre-heating function
Both closed loop and one-way water systems available
Printer included
2 year warranty
The air in the Melag 23S+ is removed through a fractionated gravity system.
Made in Germany
Euroklav 23S+ model specifications:
Chamber size: 45cm long x 25cm diameter
Chamber volume: 22 litres
Loading quantity: 4kg instruments; 1 kg textiles
Dimensions: 42.5 x 48.5 x 66cm; feet fit on 60cm benchtop
Weight: 43kg
Power supply: 230V / 50Hz
Power consumption: 3,000 Watt
Melag Euroklav Plus 23S has proven its efficient functioning in many healthcare settings. The Euroklav 23s + features four "Class S" programs for sterilisation of unwrapped or wrapped instruments and textiles. The Melag S Class autoclaves offer four sterilisation programs and two test programs. The test programs can check and document the function of the autoclave in the medical practice at any time. After selecting and starting the desired program, the modern microprocessor controls and monitors the entire process automatically.