NEXT
PREV
Zoom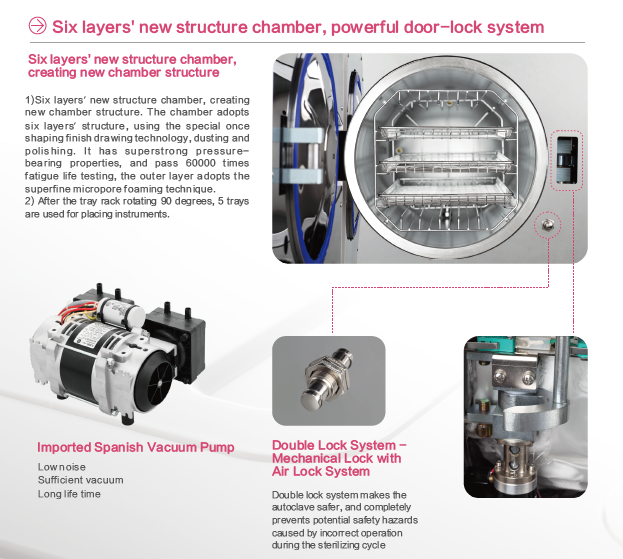 Runyes 23L B Class Touchscreen Autoclave
Easy to set up. Comes with detailed user and service manuals or you can contact our technical support team at anytime for additional support over the phone on 03-93316796
Runyes 23L B & S Class Autoclave
Bridging the gap between affordability, reliability and aesthetics, this award winning design will surely catch your eye. With a full touchscreen interface, you will have controls at the tip of your fingers. Autoclave with confidence, dignity and poise. 
Autoclaves have come a long way from the pressure cooker days. Our autoclaves have been blended with a mixture of high quality and price competitive spare parts to bring you the end product. This is not by chance as much time and dedication has gone into the research and development of these units. There's a reason why Runyes holds the biggest market share in benchtop autoclave in the most populous market in the world.
If you are after an amazing product with the best technical support within the whole of Australasia, then we'd love to recommend ourselves!
Australia TGA approved. Designed in accordance with Australian Standard AS/NZ 4815 and European Classifications.
European Class B with 3-time pre-vacuum preceding
vacuum drying Intended for the sterilisation of unwrapped, wrapped, hollow and solid instruments 
Specifications:
Internal Dimensions - Diameter - 25cm x Depth 45cm
External Dimensions - 59cm deep x 46.5cm with x 45cm height
Installation:
Easy to set up. Comes with detailed user and service manuals or you can contact our technical support team at anytime for additional support over the phone on 03-93316796
Testing and Calibration :
Testing and Calibration can be carried out as required by one of our specialist field technicians or by a suitably qualified technician of your choice.
Ask us about our Australia wide testing and calibration services and benefit from our additional Disconts and Promotions