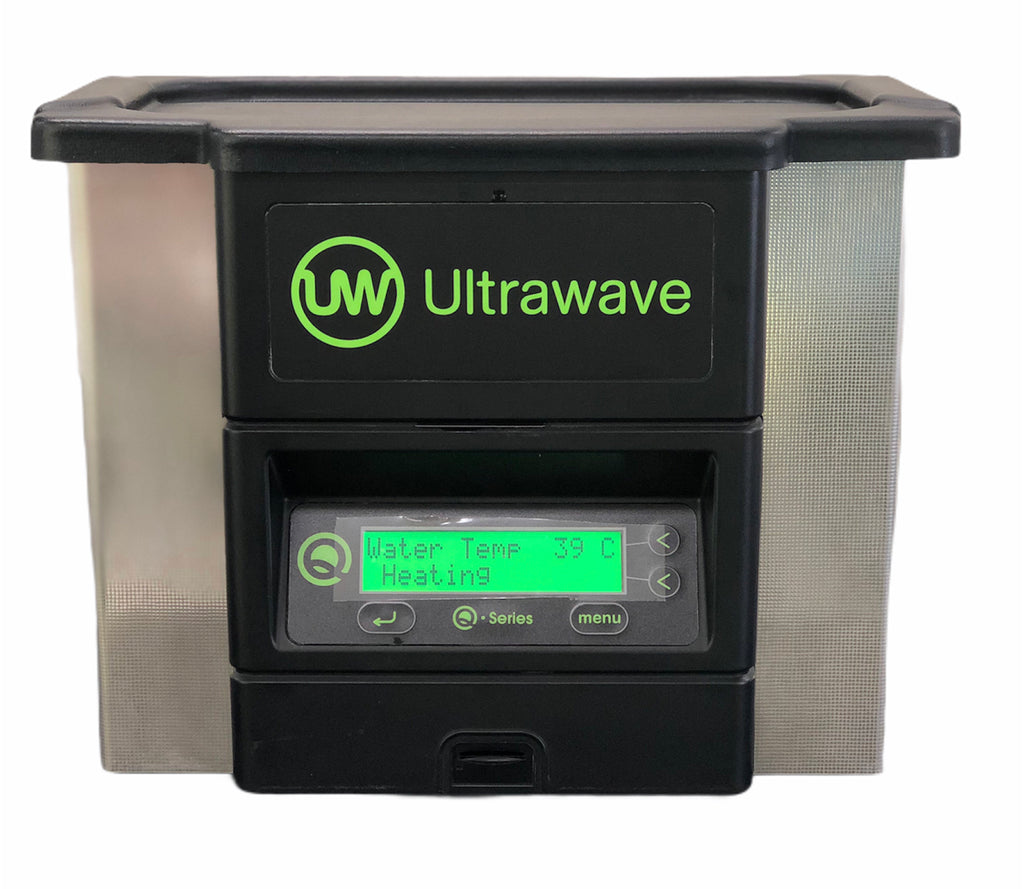 NEXT
PREV
Zoom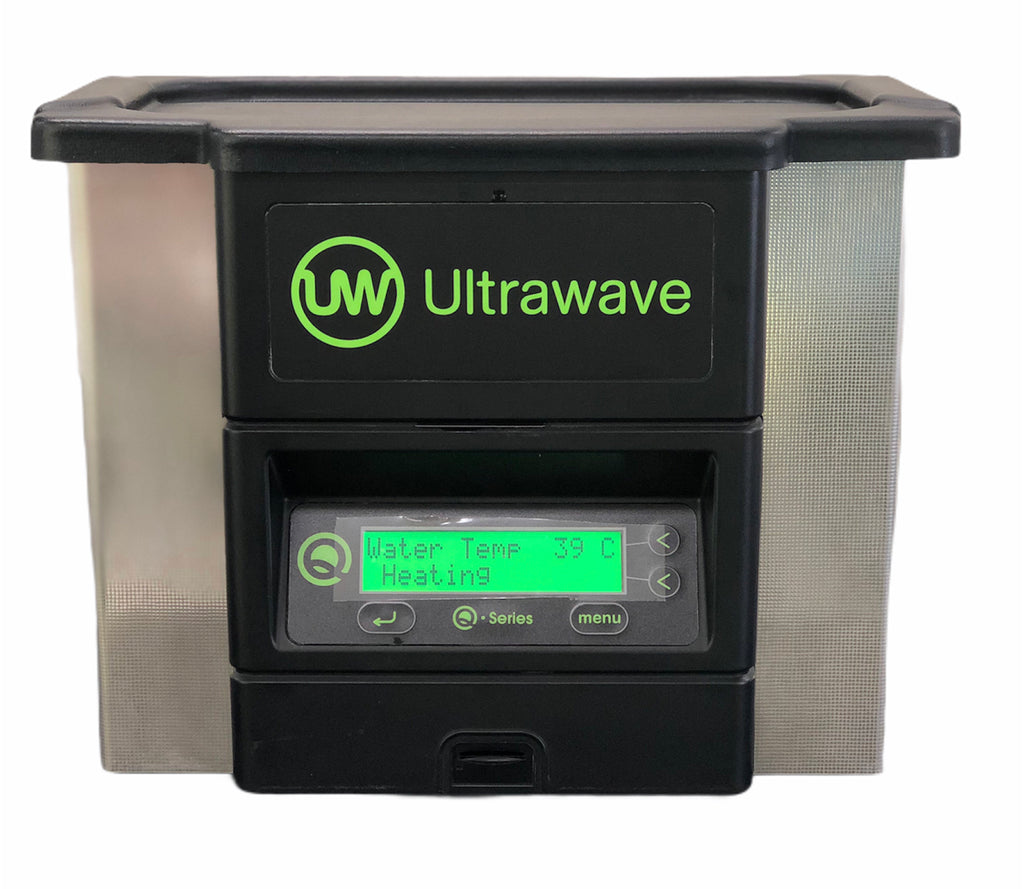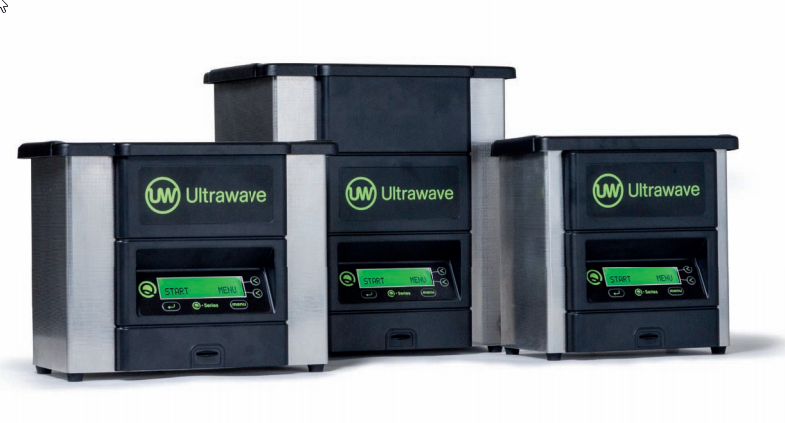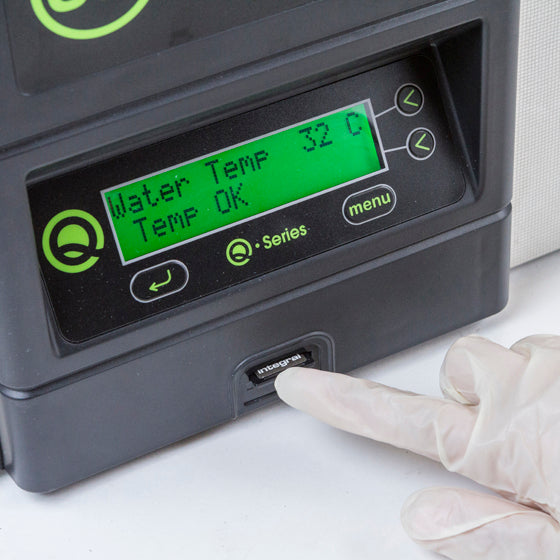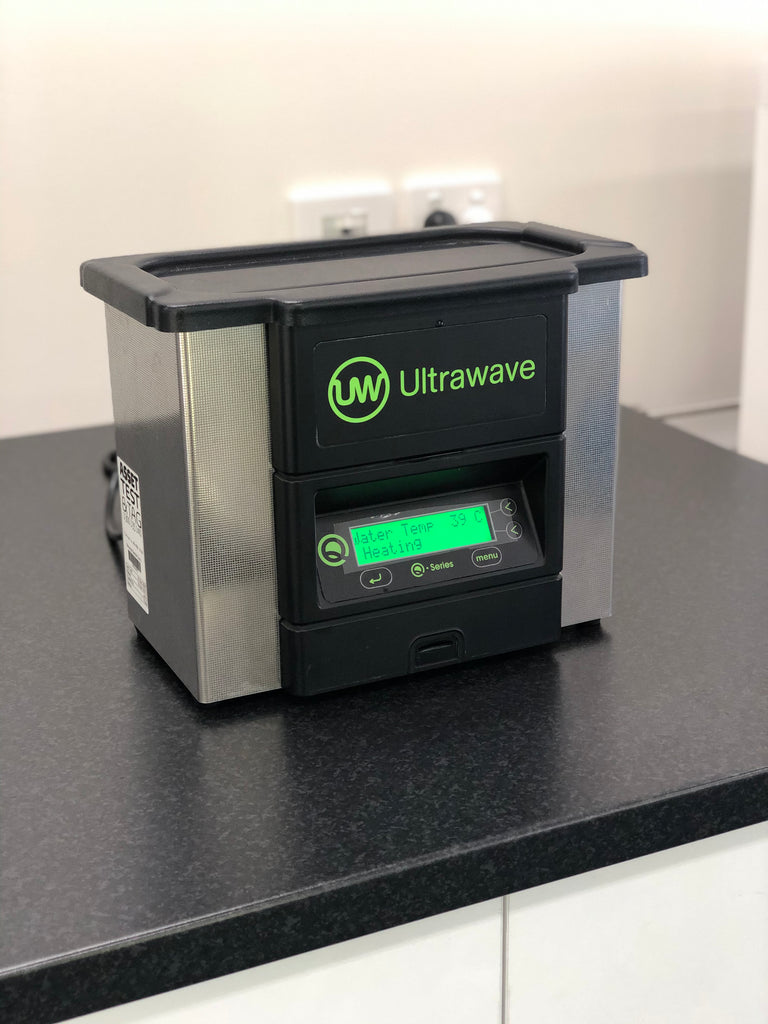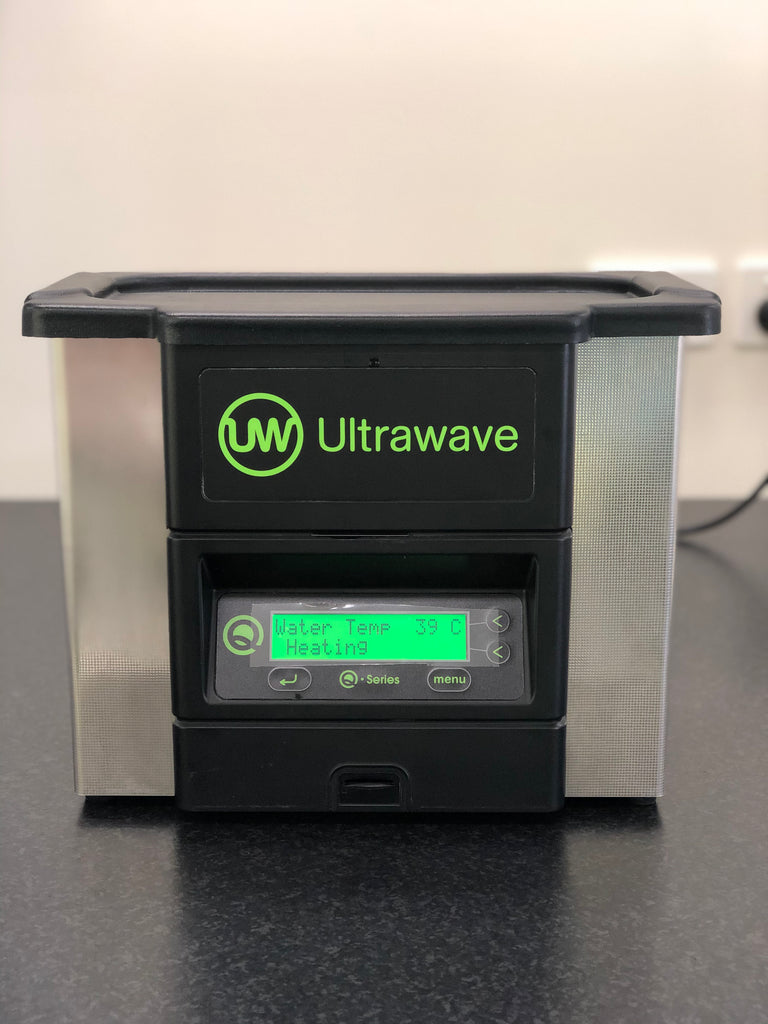 Ultrawave Ultrasonic Cleaner
Easy to set up. Comes with detailed user and service manuals or you can contact our technical support team at anytime for additional support over the phone on 03-93316796
Ultrawave's Q-Series is operated with an easy to use digital panel for accurate cycle parameter control and effective cleaning performance for all applications.
Available from 2.5 to 25L, the Q-Series allows digital traceability of cycle number, time and temperature to be stored onto your PC through its integral data logger. 

Incorporating Frequency Leap Technology, the Q-Series ultrasonic baths offer outstanding performance for use in scientific and laboratory applications, cleaning of instruments in medical device manufacturers, chiropody, veterinary and many other professional environments. Frequency Leap Technology Using Ultrawave's advanced software, Frequency Leap creates a pseudo-random leaping action between a wider frequency range. This reduces the standing wave to give improved cleaning performance time after time.
A simple-to-use control panel allows users to power the unit on/off, set operating time, bath temperature (up to 60°C), sonic power, and degas time. A separate heat control supports heating of the bath water/solution without ultrasonic operation. The unit operates at an ultrasonic wave frequency of 40KHz at three power options.
All the Q-series ultrasonic cleaners feature an industrial type transducer, producing better power and performance, and have longer durability compared to disc transducer elements. The tank and unit housing are stainless steel, with tough Polypropylene plastic surrounding the control panel and top rim
Included accessories:
Tank lid
Power cable
Perforated Basket 
Drainage hose
Instruction Manual
Genuine accessories and chemical cleaning solutions are available for the Q-series to suit a number of applications:
Parts Rack
Small Parts Basket
Mesh Clasp Basket
Why choose us?
1. Accurate process control • Digital LCD control • Timer 0 to 99 minutes • Temperature up to 70ºC • Degas mode • Power adjust mode
2. Frequency Leap • Homogenous & consistent ultrasonic activity
3. Drain outlet • Allows easy tank drainage
4.Fluid level sensor • Protects the ultrasonic transducers
5. Memory card datalogger • Digital cycle validation
6. Stainless steel basket • Supplied with every machine
7. ABS plastic lid • Supplied with every machine
Industries:
1.  Dental Ultrasonic Cleaner
2. Medical Ultrasonic Cleaner 
3. Podiatry Ultrasonic Cleaner 
4. Laboratory Ultrasonic Cleaner 
5. Tattoo Ultrasonic Cleaner 
6.  Beauty and Nails Ultrasonic Cleaner 
Ultrawave is:
• ISO9001 compliant
• ISO13485 compliant 
UK manufacturer  
• 3 years warranty
• Full service and maintenance packages available